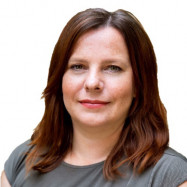 Marta Huban
Marta je profesionál s 20 lety zkušeností, kterou získala v prestižních mezinárodních agenturách. Díky této praxi je Marta profesionál ve svém oboru, se širokým rozhledem, osobním a osobitým přístupem. Klienti nejvíce oceňují kontinuální a dlouhodobě úspěšné obsazování seniorních pozic v oblasti Finance&Accounting a v HR. Kandidáti kvitují profesionální služby a poradenství odpovídající jejich odbornosti. Marta tak zajišťuje komplexní servis od business developmentu, až po finální umístění vyhledaného specialisty.
Napište mi
Podívejte se na všechny práce Marta
Project Controller - Eng
PLNÝ
center of Prague
60-80000
For our client an international company located in city center of Prague we are looking for the Project Controller.
Your responsibilities:
Support project teams in all financial matters, including budget, benchmarking, processes and controls
Monitor budget vs. actual usage of project resources and work on analyzing and explaining variations
Lead and manage budgeting process. Define budgeting procedures and keep uniform budgeting methodology across the Group
Liason with construction directors in the company group and support them in preparation of the construction budget
Conduct post project appraisal providing a review of the project and the final financials
Ensure appropriate controls and procedures are in place for accurate and timely financial reporting
Identify failing areas of the business and ensure a continuous improvement culture is prevalent at all times
Support controlling team with ad-hoc analysis request
Requirements:
University degree in Accounting or Finance
5-8 years of relevant experience. Experience in real estate is a big advantage
Excellent analytical skills
Fluent knowledge of English
Can-do approach and ability meet tight deadlines
Strong understanding of real estate organizations
Ability to lead and build relationships within the project teams in the group
Company offers:
Working in a dynamic growing international company located in city center of Prague
Present and professional working environment
Adequate salary depend on previous work experience
All day refreshments at work
Flexible working hours
Start immediately or a.s.a.p.
If you have an interest about this job opportunity, please do not hesitate to send me your professional CV.
Thank you
Marta Huban
Senior Recruitment Consultant & Executive Search
Zaujala Vás pracovní nabídka? Pak mě neváhejte kontaktovat na email marta@wallacemyers.cz nebo mi zavolejte na telefon + 420 774 480 055. Budu se na Vás těšit.
Odpovědí na tento inzerát souhlasíte se zařazením do databáze našich kandidátů. V budoucnu vás tak můžeme oslovit s podobnou pracovní nabídkou. Pokud nechcete, abychom vaše osobní údaje uchovávali i po skončení tohoto výběrového řízení, dejte nám prosím vědět na e-mail info@wallacemyers.cz. Přečtěte si, jak zpracováváme a chráníme vaše osobní údaje.
Pozici jsme zveřejnili dne 28/05/2020
---
Odpovědět na inzerát