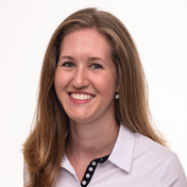 Eva Juraszková
Eva se zaměřuje na multilingual roles, převážně na pozice s francouzštinou, italštinou a němčinou. Specializuje se na irský pracovní trh. Pokud vás láká práce v Irsku a mluvíte plynně alespoň 2 cizími jazyky, neváhejte se na ni obrátit. Díky své pečlivosti, dokáže pomoci firmám a kandidátům i s nadstandardními požadavky.
Napište mi
Podívejte se na všechny práce Eva
L2 Network Support - German language
PLNÝ
Cork
Up to €30000 per annum
The key Duties & Responsibilities will be:
Provide skilled front line Phone, Email and Chat support to business customers for NAS, Switching, Routing, Wireless and Security devices.

Manage a queue of varied customer tickets bringing each to a mutually satisfactory resolution, which can also include utilizing other departments or tiers of support.

Adapt to the technical level of the customer in order to best facilitate effective communication of solutions or guidance in ongoing troubleshooting.

Must be flexible, adaptive, and able to follow and contribute to potential directional changes a dynamic business and support structure.

Exceed customer satisfaction, phone, productivity and other individual and team targets.
Minimum required Skills & Qualifications:
Proficiency in German and English, both verbal and written.

Technical knowledge and customer service skills.

CCNA / CompTIA Network certification or equivalent qualification is desirable.

Experience of supporting NAS devices - its an advantage.

Comprehensive understanding of PC hardware/softwar and other network technologies as well as the Windows operating system.

Excellent communication and time management skills.

Ability to work under time pressures.
In return the company offers:
Excellent competitive salary.

Benefit package - healthcare, life assurance, pension, education.

Work in multicultural environment.

A friendly and relaxed open plan working environment.

Clear career progression paths and opportunities.

Further education and skills development is both encouraged and actively facilitated.
About Wallace Myers International | Recruitment Agency
Wallace Myers International is a specialist recruitment agency headquartered in Dublin 2, Ireland. We are the staffing experts of choice for businesses and organisations seeking staffing solutions of the highest calibre. We are the market leaders in professional recruitment and lead the way in Retail, Pharmacy, Accountancy, Financial Services, HR, Business Support, Construction & Property, Marketing & Sales, Hospitality, Technology.
Privacy Policy
By applying for this role not only will your application be considered for this position but your details will be stored in our database and may be considered for similar future positions that may arise. This means that the personal data contained in your application and provided to Wallace Myers International as part of the application process may be retained by us following your application and that you hereby agree to that. If you do not wish to be considered for future roles or receive occasional emails with salary trends and industry trends from our marketing team, please let us know and we will respect your request. To view our privacy policy and contact details log on to www.wallacemyers.ie/privacy-policy
Pozici jsme zveřejnili dne 09/09/2019
---
Odpovědět na inzerát