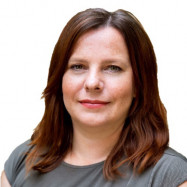 Marta Huban
Marta je profesionál s 20 lety zkušeností, kterou získala v prestižních mezinárodních agenturách. Díky této praxi je Marta profesionál ve svém oboru, se širokým rozhledem, osobním a osobitým přístupem. Klienti nejvíce oceňují kontinuální a dlouhodobě úspěšné obsazování seniorních pozic v oblasti Finance&Accounting a v HR. Kandidáti kvitují profesionální služby a poradenství odpovídající jejich odbornosti. Marta tak zajišťuje komplexní servis od business developmentu, až po finální umístění vyhledaného specialisty.
Napište mi
Podívejte se na všechny práce Marta
Data Analyst (SAP S4/Hana)
PLNÝ
Prague
80-100000
For our client, an international multilingual company located in Prague, we are looking for a Data Analyst with fluent knowledge of English.
Data Analyst will be responsible for executing the data migration strategy under the guidance of the Data Team Lead. Working with the broader Data Team they will be actively involved in the extraction, translation and load of data from numerous existing systems into the SAP's S/4HANA environment.
You will be responsible for:
Executing the Data Migration Strategy & Plan
Be a member of an analyst team that implements the data migration team
Translate the documented SAP data requirements into reality
Assist in the execution and coordinate of the following: Data Cleansing, Data Mapping, Data migration for testing & Go Live
Development of Go live plans & processes
Support the data migration team
Assist in Master Data Maintenance processes & controls
Requirements:
Several years' experience on large prorgammes with significant data extract, transform and load requirements. Previous experience of SAP S4/Hana and experience of other ERP systems
Extensive knowledge of MS Excel also required.
Demonstrate significant working experience in ERP data migration teams. Knowledge of the SAP S/4HANA migration tool set.
Must be a good communicator with the ability to work with both technical and none technical audiences at a range of levels in the business.
Problem Solving skills
Critical Thinking
The ability to create clear and concise documentation that is suitable for external auditing.
Very strong analytical skills.
Must be extremely self-directed individual capable of multi-disciplinary projects.
Must be detail oriented and able to meet deadlines.
Must have the ability to report for work on time, follow directions, interact effectively with co-workers, understand and follow rules and procedures and accept constructive feedback.
Our client offers:
Work in stable multicultural company located in attractive location.
Modern and professional working environment
Participation in unique technology business field
Stable environment in a fun office
Atrtactive salary offer and excellent company benefits,
13th monthly salary
Holidays 5 weeks, flexible start/end of working hours, sick days, opportunity to work up hours
Transport allowance, Meal tickets, Cafeteria, Refreshments on workplace,
Above-standard medical care
Corporate events, Contributions to the pension / life insurance, Contribution to sport / culture / leisure
Foreign business trips, Launch of a completely new project

If you have an interest in this job opportunity, please do not hesitate to send me your professional CV.
Kind regards,
Marta Huban
Senior Recruitment Consultant&Executive Professional
Zaujala Vás pracovní nabídka? Kontaktujte mě prosím na telefonu + 420 774 480 055 nebo mi rovnou zašlete Váš životopis na email marta@wallacemyers.cz
Odpovědí na tento inzerát souhlasíte se zařazením do databáze našich kandidátů. V budoucnu vás tak můžeme oslovit s podobnou pracovní nabídkou. Pokud nechcete, abychom vaše osobní údaje uchovávali i po skončení tohoto výběrového řízení, dejte nám prosím vědět na e-mail info@wallacemyers.cz
Pozici jsme zveřejnili dne 12/04/2021
---
Odpovědět na inzerát