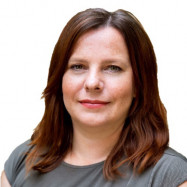 Marta Huban
Marta je profesionál s 20 lety zkušeností, kterou získala v prestižních mezinárodních agenturách. Díky této praxi je Marta profesionál ve svém oboru, se širokým rozhledem, osobním a osobitým přístupem. Klienti nejvíce oceňují kontinuální a dlouhodobě úspěšné obsazování seniorních pozic v oblasti Finance&Accounting a v HR. Kandidáti kvitují profesionální služby a poradenství odpovídající jejich odbornosti. Marta tak zajišťuje komplexní servis od business developmentu, až po finální umístění vyhledaného specialisty.
Napište mi
Podívejte se na všechny práce Marta
CRM Manager CR&SK
PLNÝ
Prague
70-90.000CZK
For our client, an international FMCG company located near city centre of Prague, we are looking for the CRM Manager for Czech and Slovakia.
Main Responsibilities:
Management of CRM and reporting, implement and manage all necessary tools to run it in short, mid and long term for Czech & Slovakia supporting Potentially Reduced Risk Products agenda
Manage and transform existing digital ecosystem
Project management with external and internal stakeholders of all new deployments
Team leadership and management (3 direct reports)
Support the implementation and updates of the CRM platform structure and architecture ensuring it works seamlessly across the organization and captures all required information at key points in the customer life cycle
Reporting results to the team on digital and offline marketing activities assuring proper data quality
Knowledges and Requirements for this role:
University education as a minimum
3-5 years of working experience in Digital Marketing for B2C business
People management and leadership experience with success track
Proficiency in tools: SalesForce & Marketing Automation, PowerBI, DX360 experience would be beneficial
Good communication and interpersonal skills to execute the projects
Good knowledge and experience with digital marketing and strategy and its role in overall business KPI delivery
Business acumen - understanding of market dynamics,Strong analytical skills
High level MS Office skills (Word, Excel, PPT, etc.)
Fluency in English level C1 (written and spoken)

Company offers:
Working in stable and dynamic FMCG company located near city center or Prague
Modern and professional work environment
Personal growth and development, training programmes
Collaboration and team spirit
You will be involved in the transformation of FMCG industry
Adequate salary offer, depend on the work experiences, an interesting annual bonus, car allowance program
Flexible working hours and home office
5 weeks of holiday, 3 sick days, cafeteria system of benefits
If you have an interest about this job opportunity, please do not hesitate to send me your professional CV.
Kind regards,
Marta Huban
Senior Recruitment Consultant&Executive Professional
 Zaujala Vás pracovní nabídka? Pak mě neváhejte kontaktovat na email marta@wallacemyers.cz nebo mi zavolejte na telefon + 420 774 480 055. Budu se na Vás těšit.
Odpovědí na tento inzerát souhlasíte se zařazením do databáze našich kandidátů. V budoucnu vás tak můžeme oslovit s podobnou pracovní nabídkou. Pokud nechcete, abychom vaše osobní údaje uchovávali i po skončení tohoto výběrového řízení, dejte nám prosím vědět na e-mail info@wallacemyers.cz. Přečtěte si, jak zpracováváme a chráníme vaše osobní údaje.
Pozici jsme zveřejnili dne 21/01/2021
---
Odpovědět na inzerát