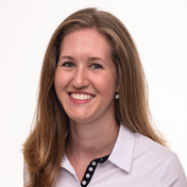 Eva Juraszková
Eva se zaměřuje na multilingual roles, převážně na pozice s francouzštinou, italštinou a němčinou. Specializuje se na irský pracovní trh. Pokud vás láká práce v Irsku a mluvíte plynně alespoň 2 cizími jazyky, neváhejte se na ni obrátit. Díky své pečlivosti, dokáže pomoci firmám a kandidátům i s nadstandardními požadavky.
Napište mi
Podívejte se na všechny práce Eva
Underwriting and Claims Administrator - German
PLNÝ
Dublin City Centre, Dublin
€28000 - €32000 per annum
Underwriting and Claims Administrator required to join our client based in Dublin City Centre. You will provide high quality customer service in order to satisfy the requirements of the Life Assurance business in the German market.
The key duties and responsibilities of this position:
To carry out indexing for the Underwriting and Claims functions.

To prioritize your workload in line with team targets and react to ever-changing business demands.

To ensure accuracy in all tasks as well as in updating the system.

To provide excellent customer service to clients preventing unnecessary delays.

To build positive and professional working relationships with colleagues in Germany and Ireland.

To attend any training sessions organized on your behalf to keep up-to-date on all technical aspects of the job (products, procedures, compliance and legal issues).
The successful candidate will meet the following criteria:
Ideally 6 months experience in administration or customer services.

Experience in a customer focused environment, producing accurate work within a tight timescale.

Experience of using Microsoft Office, Lotus Notes and other standard software.

Communication and organizing skills.

Problem Solving and Decision Making.

Team Working and Cross-Functional Collaboration.
In return, you can expect:
Excellent competitive salary.

Fixed term contract, 12 months.

Career progression opportunities.

Non-Contributory Pension.

Flexi-time.

Staff Restaurant.

Sports & Social Club
About Wallace Myers International | Recruitment Agency
Wallace Myers International recruitment teams specialise in accountancy, financial services, hr, business support, administration, construction, engineering, marketing, retail, technology and executive search.
Privacy Policy
By applying for this role you are agreeing that your details will be stored in our database and may be considered for similar future positions. To view our privacy policy and contact details log on to www.wallacemyers.ie/privacy-policy
Pozici jsme zveřejnili dne 07/08/2019
---
Odpovědět na inzerát