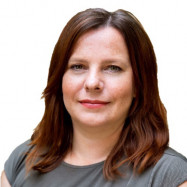 Marta Huban
Marta je profesionál s 20 lety zkušeností, kterou získala v prestižních mezinárodních agenturách. Díky této praxi je Marta profesionál ve svém oboru, se širokým rozhledem, osobním a osobitým přístupem. Klienti nejvíce oceňují kontinuální a dlouhodobě úspěšné obsazování seniorních pozic v oblasti Finance&Accounting a v HR. Kandidáti kvitují profesionální služby a poradenství odpovídající jejich odbornosti. Marta tak zajišťuje komplexní servis od business developmentu, až po finální umístění vyhledaného specialisty.
Napište mi
Podívejte se na všechny práce Marta
Chief Financial Officer
PLNÝ
center of Prague
Available on request

For our client, fast growing developing company located near city centre of Prague, we are looking for CFO.
Your responsibilities are:
Participating in formulating the company's future direction and supporting tactical initiatives
Develop financial strategies and evaluate tax consequences
Manage the capital request and budgeting processes
Monitor legislative or regulatory changes that will impact the business
Manage the accounting, legal, tax and treasury departments
Oversee the financial operations of any subsidiary companies
Manage any third parties to which accounting, or finance functions might be outsourced
Oversee the company's transaction processing systems
Supervise acquisition Due diligence and negotiate acquisitions
Develop and maintain relations with national and regional financial authorities, ensure compliance and in instances of queries or inspections maintain dialogue to protect the company's interest
Collaborate with other Head of Departments and Country Manager to coordinate the drawing down of financing.
Train and up-skill members of other teams in processes necessary to ensure smooth functioning of this
Report financial results to the Group Management
Risk management - monitoring all open legal issues involving the company, and legal issues affecting the industry
Implement and monitor reliable control systems
Maintain appropriate insurance coverage
Ensure that the company complies with all legal and regulatory requirements
Report risk issues to the board of directors
Close co-operation with external auditors and investigate their finding and recommendations.
Monitor cash balances and cash forecasts
Arrange for debt financing
Close co-operation with the investment community (Maintain good banking relationships, represent the company with investment bankers and investors)
Reports to Group CFO and CEO.
Requirements:
University degree in finance and economy, ACCA or CIMA is advantage
Experience on similar position of 5 – 10 years
Strong financial, tax and accounting background
Strong risk management skills
Networking approach & excellent ability to guide, coach and mentor others
Fluent knowledge of English (written and spoken); native Czech
Excelent communication and written skills
Strong leadership, management and entrepreneurial skills
Company offers:
Working in a dynamic growing international company located in city center of Prague
Responsible, strategic position with the possibility of direct participation in the further development of the company
Modern and professional working environment
An interesting salary offer, adequate to the position, and also based on previous experience, motivating bonuses
Manager benefits (company car, mobile phone, laptop etc.)
All day refreshments at work
Flexible working hours
Start immediately or by agreement
If you have an interest about this job opportunity, please do not hesitate to send me your professional CV.
Thank you
Marta Huban
Senior Recruitment Consultant & Executive Search

Zaujala Vás pracovní nabídka? Pak mě neváhejte kontaktovat na email marta@wallacemyers.cz nebo mi zavolejte na telefon + 420 774 480 055. Budu se na Vás těšit.
Odpovědí na tento inzerát souhlasíte se zařazením do databáze našich kandidátů. V budoucnu vás tak můžeme oslovit s podobnou pracovní nabídkou. Pokud nechcete, abychom vaše osobní údaje uchovávali i po skončení tohoto výběrového řízení, dejte nám prosím vědět na e-mail info@wallacemyers.cz. Přečtěte si, jak zpracováváme a chráníme vaše osobní údaje.
Pozici jsme zveřejnili dne 04/11/2020
---
Odpovědět na inzerát