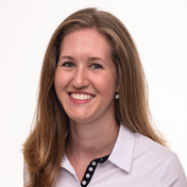 Eva Juraszková
Eva se zaměřuje na multilingual roles, převážně na pozice s francouzštinou, italštinou a němčinou. Specializuje se na irský pracovní trh. Pokud vás láká práce v Irsku a mluvíte plynně alespoň 2 cizími jazyky, neváhejte se na ni obrátit. Díky své pečlivosti, dokáže pomoci firmám a kandidátům i s nadstandardními požadavky.
Napište mi
Podívejte se na všechny práce Eva
Policy Management Officer - French
PLNÝ
Dublin
negotiable
Key Responsibilities:
Responsible for the policy management of small, medium and large corporate clients.

Respond to requests from external and internal clients through email.

Process 40 email per day and work on additional tasks.

Act as the main point of contact for assigned group schemes, Sales Managers & brokers.

Build positive and professional working relationships with internal clients.

Demonstrate a cooperative spirit and contribute to a positive and supportive working environment.

Follow department and company procedures in relation to anti-corruption and fraud, complaints handling and data protection.

Aim to achieve a first time resolution when communicating via email or phone.

Build positive and professional working relationships with external clients.
Minimum skills and experience required:
Fluency in English and French.

Administrative experience in a customer focused role.

Experience working in pressurized environment with tight deadlines.

Strong Knowledge of Microsoft Office (Excel, Word).

Valid EU work permit with the ability to work full time year round.
In return you can expect:

A competitive salary and bonus scheme.

Career progression opportunities.

Excellent benefits such as pension, health insurance and discounts on car and house insurance.

Free onsite parking, transport subsidy.

Sports & Club society.

Support for professional studies including APA examinations.

Relocation Assistance.
About Wallace Myers International | Recruitment Agency
Wallace Myers International is a specialist recruitment agency headquartered in Dublin 2, Ireland. We are the staffing experts of choice for businesses and organisations seeking staffing solutions of the highest calibre. We are the market leaders in professional recruitment and lead the way in Retail, Pharmacy, Accountancy, Financial Services, HR, Business Support, Construction & Property, Marketing & Sales, Hospitality, Technology.
Privacy Policy
By applying for this role not only will your application be considered for this position but your details will be stored in our database and may be considered for similar future positions that may arise. This means that the personal data contained in your application and provided to Wallace Myers International as part of the application process may be retained by us following your application and that you hereby agree to that. If you do not wish to be considered for future roles or receive occasional emails with salary trends and industry trends from our marketing team, please let us know and we will respect your request. To view our privacy policy and contact details log on to www.wallacemyers.ie/privacy-policy
Pozici jsme zveřejnili dne 05/04/2019
---
Odpovědět na inzerát