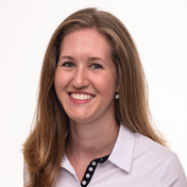 Eva Juraszková
Eva se zaměřuje na multilingual roles, převážně na pozice s francouzštinou, italštinou a němčinou. Specializuje se na irský pracovní trh. Pokud vás láká práce v Irsku a mluvíte plynně alespoň 2 cizími jazyky, neváhejte se na ni obrátit. Díky své pečlivosti, dokáže pomoci firmám a kandidátům i s nadstandardními požadavky.
Napište mi
Podívejte se na všechny práce Eva
Dutch Sales Professional
PLNÝ
Dublin
Up to €24000 per annum
The main duties you will be responsible for:
Delivering high-touch support to business clients to acquire new content for advertising on the site.

Building a relationship with clients and understanding their needs.

Making calls to clients regarding their advertising needs.

Handling client inquiries in an efficient manner.

Maintain a good knowledge of the services the site provides and the latest updates in order to increase sales.
Essential qualities and skills:
Fluency in Dutch and proficient in English.

Ideally 1-3 years' experience in a B2B customer-focused environment.

Strong communication, organization and time management skills.

Proficiency with MS Office Suite or Google G Suite.

Must be organized, positive, proactive, and analytical.

Ability to demonstrate success in handling multiple priorities.

Leaving Cert or High School education.
The company offers you:
Competitive salary Performance-based Bonus Scheme.

Relocation Allowance of up to €1,250.

20 days annual holiday 9 statutory days entitlement.

Career progression opportunities.

Discount website with various offers.

Benefits including pension, life assurance, education allowance.


Free parking and an on-site canteen.
Privacy Policy
By applying for this role not only will your application be considered for this position but your details will be stored in our database and may be considered for similar future positions that may arise. This means that the personal data contained in your application and provided to Wallace Myers International as part of the application process may be retained by us following your application and that you hereby agree to that. If you do not wish to be considered for future roles or receive occasional emails with salary trends and industry trends from our marketing team, please let us know and we will respect your request. View our privacy policy here www.wallacemyers.ie/privacy-policy
Pozici jsme zveřejnili dne 19/11/2018
---
Odpovědět na inzerát